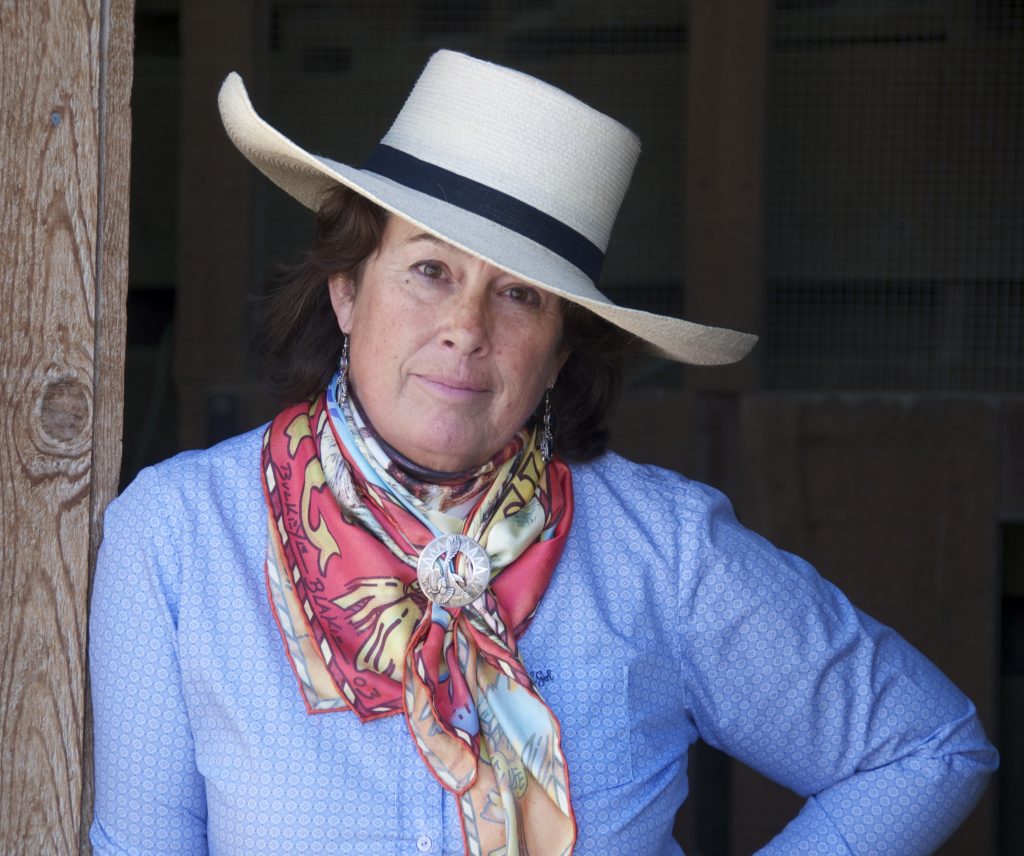 Carolyn Dufurrena is a rancher, award-winning writer and filmmaker from northwestern Nevada. She is the 2017 Buck Ramsey Cowgirl Poet of the Year, awarded by the Academy of Western Artists. Her book, Quiet, Except for the Wind, poems and stories from the cold desert, was a finalist for the 2016 Willa Award. She is the author of Fifty Miles from Home: Riding the Long Circle on a Nevada Family Ranch and performs regularly at the National Cowboy Poetry Gathering. She is a regular contributor to RANGE magazine and was lead author on the Will Rogers Medallion winner Cowboys and Critters: Symbiosis in the American West. She is a member of the Nevada Arts Council's Artists in Schools and Communities roster, through which she conducts writing and film-making workshops around the state. She is a member of the Nevada Humanities Board of Trustees.
PO Box 88, Denio NV 89445
cdufurrena@gmail.com
T : +1 (775) 722 2086

Contact Carolyn
Carolyn is available for speaking engagements, readings and to answer your questions.